By completing five PADI Adventure Dives – of the specialty of your choice (except the compulsory Navigation Dive and Deep Dive) and the theory, and you will become a PADI Advanced Open Water Diver.
There are many benefits to becoming a PADI Advanced Open Water Diver — including the ability to dive to thirty metres instead of eighteen metres as a certified PADI Open Water Diver — perfect when you are in a group of advanced divers and you want to see what is lurking at slightly deeper depths.
The PADI Advanced Open Water Course
The course comprises five adventure dives and can be completed in as little as two days as long as you complete the relevant dives. One of your five adventure dive must be the navigation dive and another the deep dive – just to experience the feeling of diving deep with an instructor so that you are ready for it when you are with a buddy.
You can choose three more dives from a huge selection of adventure dives such as digital underwater photography, wreck diving, diver propulsion vehicle diving and many more.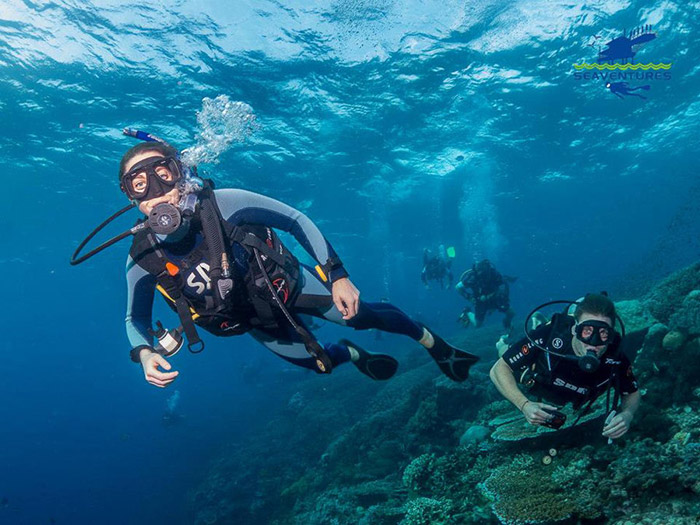 Pre-requisite for this course: Certified PADI Open Water Diver
Contact us for more details on the PADI Advanced Open Water Diver course and packages available.