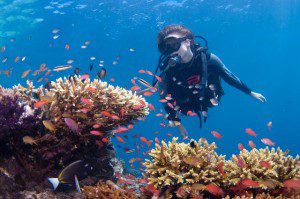 What better way to start diving – than learning to dive and then taking your first steps in the world class dive site of Sipadan?
The course will cover: Knowledge development – this will be done in the classroom with the instructor and will be your introduction to the basic theory of scuba diving.
Confined Water Dives – your first step into the water where you will learn the basic but essential scuba skills
Open Water Dives – your first steps out into the open water world! Here you will get the chance to review your skills and put them into practise as you explore your new underwater world!
The course will take a minimum of four days and is open to everyone (health check permitting) above the age of ten. For those below the age of ten please contact Seaventures Dive Rig and we can give you more information about the various junior levels of certification.