Why do your AWARE Fish Identification course in Sipadan?
Sipadan is at the heart of the Coral Triangle with more coral reef fish diversity than anywhere else in the world. It has 37% of the world's coral reef fish species — that's 2,228 species, and 56% of the coral reef fishes in the Indo-Pacific region — that's 4,050 species.
PADI's Project AWARE Fish Identification specialty helps you to identify the many fish you will see when you are diving at Sipadan and the surrounding islands of Mabul and Kapalai. Once you learn the basics — you will be able to identify fish from all over the world. It also means that you won't be the one coming up off the dive not realising you had seen something very rare and exciting that your fellow divers are jumping up and down about.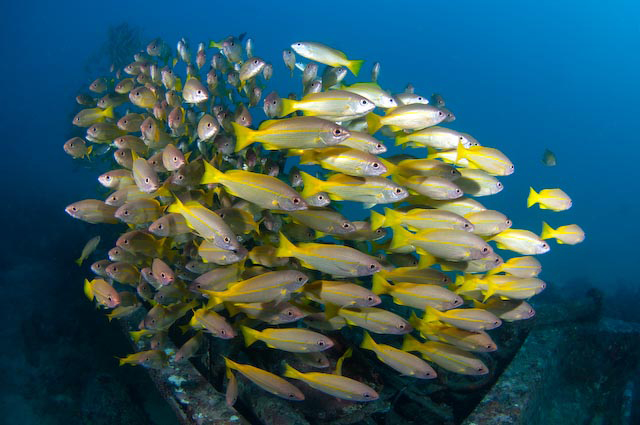 What You Learn on the PADI AWARE Fish Identification Specialty
During the AWARE Fish Identification course you will have two dives of hands-on experience identifying various fish species. You will learn how to identify families from their shapes, markings and in some cases swimming characteristics and you will be also learn fish techniques and strategies.
Pre-requisites: Certified PADI Open Water Diver or certified PADI (Junior) Open Water Diver
Contact us for more information on doing this specialty course with Seaventures Dive Rig.