Part of the fun of diving in the Coral Triangle are the trips out to Sipadan and the surrounding islands of Mabul and Kapalai. All of the diving in this area — with the exception of Seaventures House Reef where you are lowered into the water on a very cool lift, is done from a boat.
To make the most of your diving — whether in strong currents or choppy waves a good entry and a good start to the dive is essential. Every boat is different, so learn the essential basics of boat diving with this specialty course. Look like a pro before you even hit the water with PADI's Boat Diving Specialty course.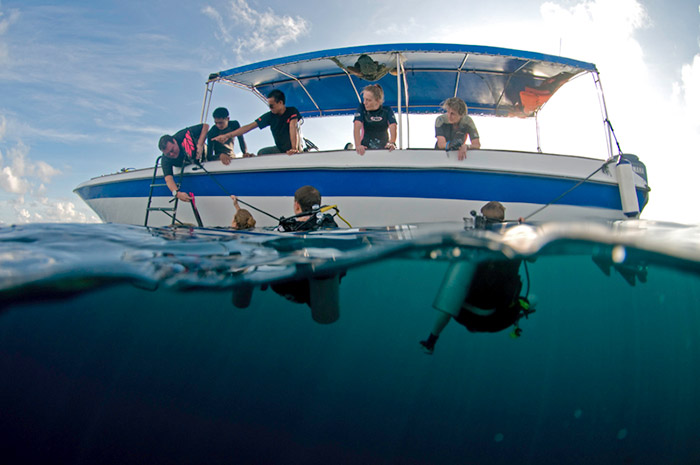 What you learn on the PADI Boat Diving Specialty course
You will learn how boats can differ depending on the are you are in and the conditions, why certain boats are used and how to enter and exit the water safely. Enter and exit approaches may differ depending on conditions of the sea and area — you will learn about how conditions can affect this, including using surface lines and when on the boat — stowing your gear correctly.
Pre-requisites: Certified PADI Open Water Diver
Contact us for more information on doing this specialty course with Seaventures Dive Rig.