Whether you are diving artificial wrecks that have been planted to encourage coral growth or navigating your way around actual wrecks, and you want the freedom to explore the nooks and crannies safely, then the PADI Wreck Diving course is perfect for you. Do the course with Seaventures and you will get the chance to explore some of the artificial wrecks that have been sunk at some of the surrounding dive sites and on the Seaventures very own house reef.
Airplanes, boats and even cars are a great way of finding out a little bit of history and they are usually perfect hideaways for tonnes of marine life. However, if wrecks aren't approach with the correct techniques and amount of caution, they can be hazardous to divers.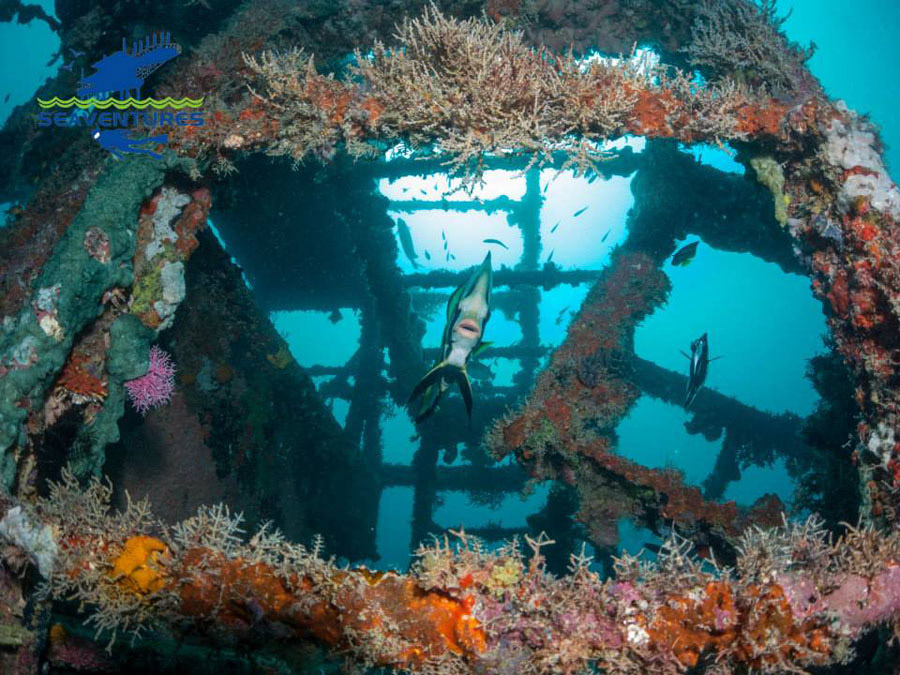 The PADI Wreck Diving course will teach you how to safely explore shipwrecks and how to avoid common hazards, it will also give you the skills needed to know how to research and learn the background of your favourite wrecks and will teach you abut the type of wreck diving and scuba diving equipment needed for a wreck dive.
During this course you will also learn about the considerations and techniques for entering intact wrecks and will give you the experience needed in planning and organising wreck dives. You will make at least four wreck dives under the supervision of your PADI instructor.
Contact us for more information on doing this specialty course with Seaventures Dive Rig.