Ever wondered what it's like to hang back from the crowd just to get that perfect shot?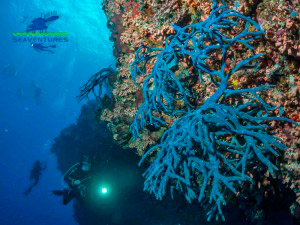 Are you a little nervous about being out there on your own but you long for the eerie silence that surrounds a lone diver waiting for that perfect photographic moment? Although the buddy system is taught throughout the PADI courses, there are safe ways to dive on your own.
The purpose of the PADI Self Reliant Diver Course is to give the experienced diver a new level of freedom in a safe way. Every dive you do could be classed as a self reliant dive — are you always within reach of your buddy in the case of an emergency?
Throughout this course you will be taught the drills and procedures to follow to plan and execute safe dives on your own using techniques derived from technical and sidemount diving. This type of diving is most beneficial to photographers and videographers.
The duration of this course is two to three days and consists of five dives. The only pre-requisites are to be certified as a PADI Advanced Open Water Diver and have logged one hundred or more dives.
Contact us to find out more information about the PADI Self Reliant Diver Course.