Seaventures Dive Rig is a dive platform and resort based nearSipadan, Borneo, Malaysia. It still maintains the allure and spirit of a working rig yet the rooms are more comfortable, the food highly acclaimed, service exemplary and diving world class. Read more about the history here.
The Seaventures dive resort truly is a novelty alternative to any dive resort and is ideal for divers wanting to maximise their diving — especially if you only have a few days to dive. Best of all, it is situated in one of the diving industry's renowned top dive destinations commonly ranked as being one of the world's best.
Free unlimited house reef dives and options for additional boat dives to Sipadan mean that you may not have much time to squeeze anything else in other than relaxing on the deck and embracing the 360º views of the Celebes Sea that surround you.
However, if you do find yourself needing a little additional entertainment there are plenty of facilities on Seaventures to keep you entertained. There is a games room equipped with snooker, mahjong and table tennis and a conference room for screening videos or group meetings. Boats go across to the island if you want to take in a little of the local scenery and the Seaventures very own band is there to entertain in the evenings.
Sabah is known for its stunning sunsets and beautiful horizons — what better place to enjoy them and a bird's eye view of the island than from the highest vantage point on the sundeck at Seaventures Dive Rig. The Seaventures Sun deck is the only place where you will get unobstructed views of the islands surrounding the area and some of the best sunset shots.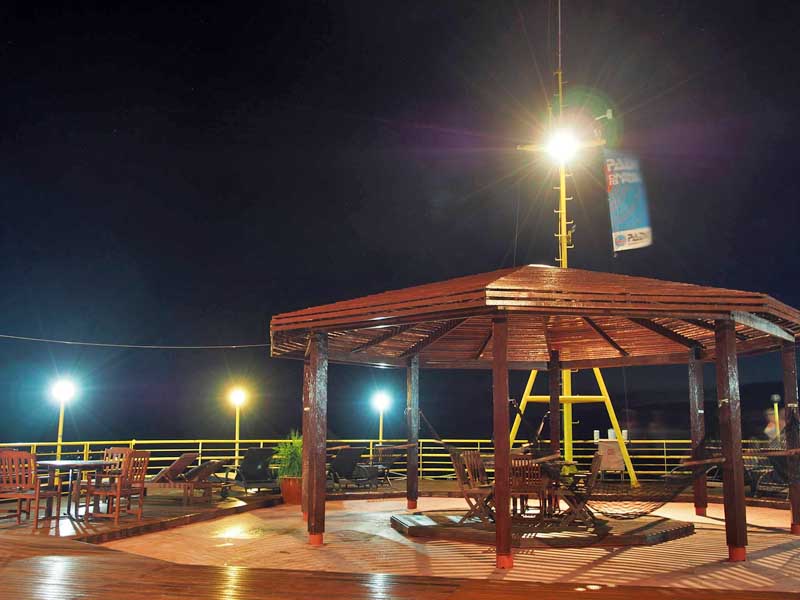 Seaventures Dive Rig is renowned for having the best food in the area with the highlight being the barbecue nights, and some of the best entertainment for the evening with the Sea Gypsy Band as they transform from dive crew by day to singers, drummers and guitarists by night.
Follow us on Instagram and Facebook for more pictures of what life is really like at Seaventures Dive Rig.