Seaventures Staff Party 2016
Seaventures Dive Rig kicked off the beginning of 2016 by celebrating the friendship and team work throughout 2015 by having the Annual Staff Party last Saturday, on the 9th January.
As all staff of Seaventures were on board that day, we took our group pictures and had fun doing so. Guests assisted with the "photoshoot" session and in turn, took theirs too with the huge lettering of Seaventures Dive Rig at the background as momentos.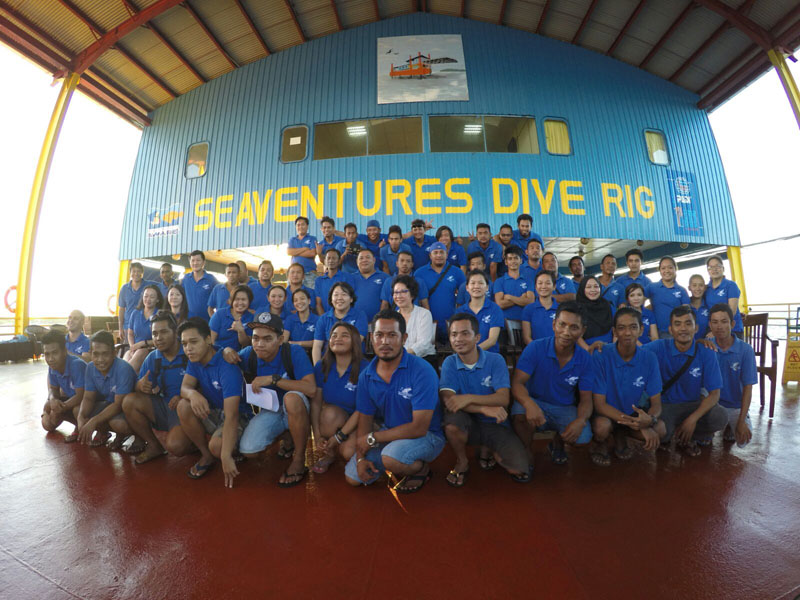 We are well known in the area for the good food served and the kitchen crews  did an extraordinary task of preparing the feast for the night. Apart from the fantastic BBQ, we had some roasted lamb too among other great food. It was a great night of feasting as the in-house band entertaining everybody over dinner. A special cake made by our pastry chef complemented the dining experience.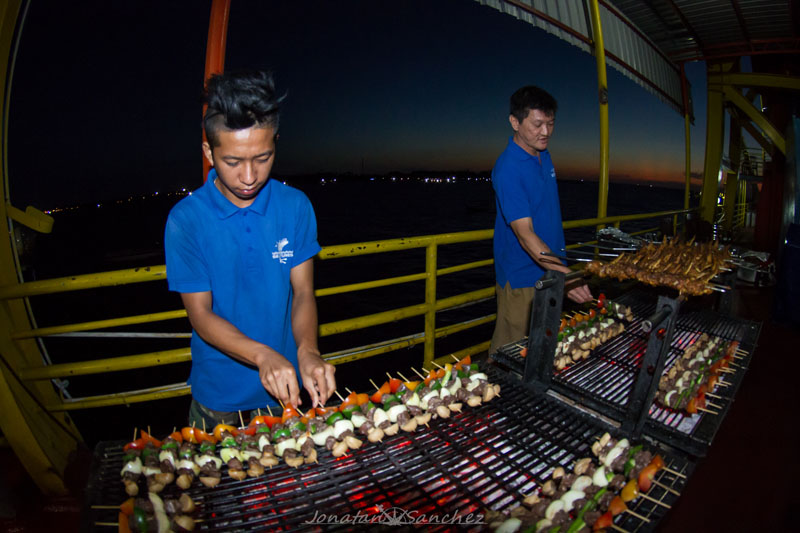 Games had everyone's spirits up and the night was filled with laughters and fun. The in-house guests joined in the activities and made the occasion merrier.
Our lucky draw this year came with great prizes. We have our sponsors to thank for making our staff party a memorable one with all these awesome stuff. Thank you so much for your generousity!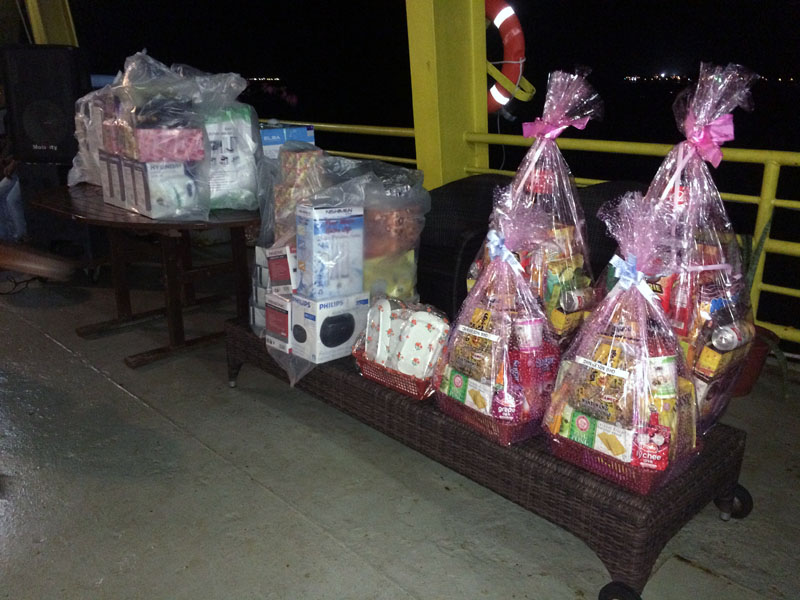 Cheers to a wonderful year of diving and friendship with Seaventures Dive Rig Team! See you all again soon!