PADI INSTRUCTOR DEVELOPMENT COURSE
BE EXTRAORDINARY. Live the dream, and lead the way.
During the IDC with Seaventures Course Director, you will dive the best dive sites that Malaysia has to offer as Seaventures is located next to Mabul island and Kapalai. Sipadan is just a 30 min speed boat ride.

The IDC is run from the rig in our comfortable classroom. Diving is amazing under the rig, so any time you are not learning, conducting workshops and teaching you can hit the water for a fun dive and experience some world class macro photography.

The Seaventures course begins with a 3 day prep workshop to enable you to practise your skills and make sure you are up to scratch before the course starts. In total you will cover two modules/certifications and you can go on to the PADI Staff Instructor course:
Assistant Instructor (AI)
Open Water Scuba Instructor (OWSI)
PADI Staff Instructor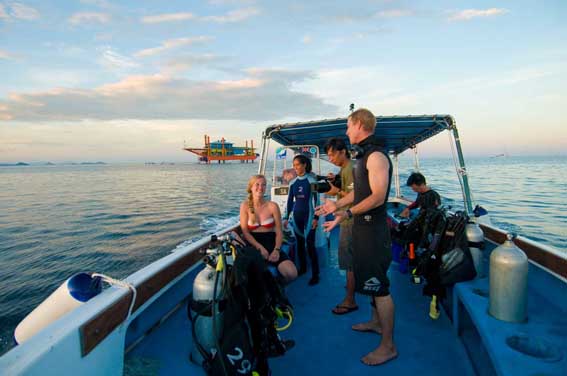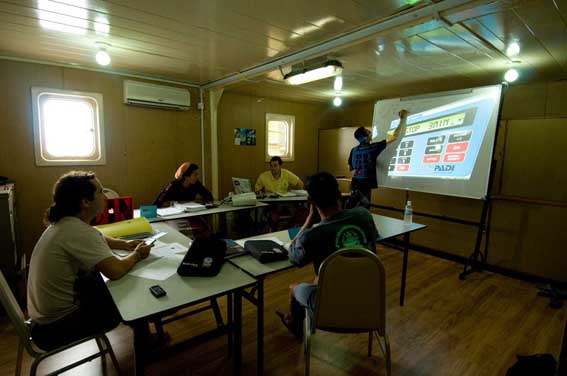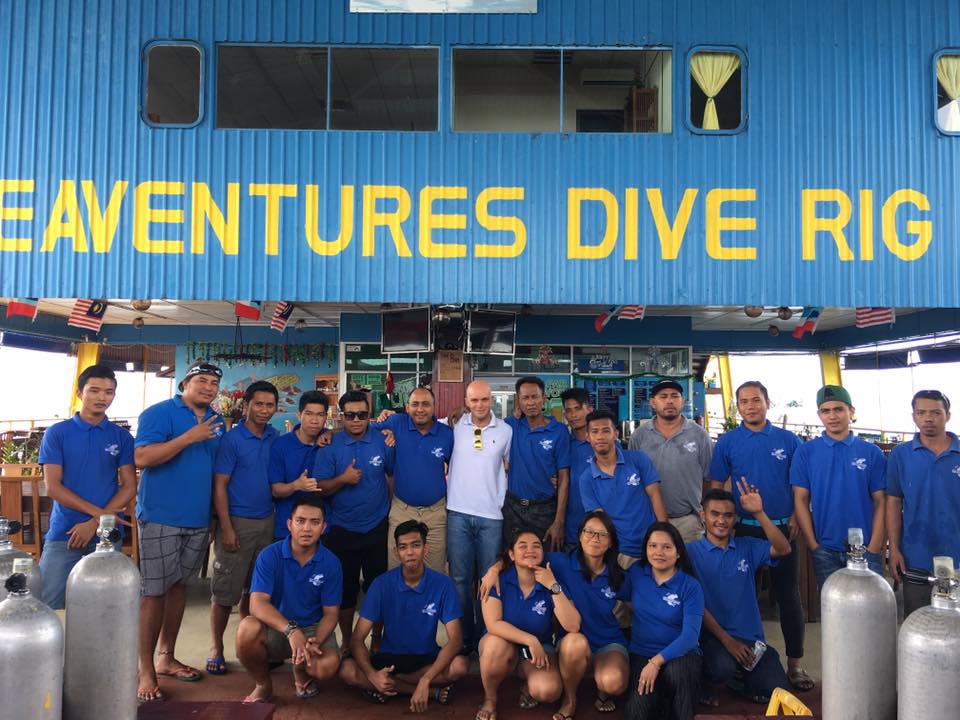 Assistant Instructor Course
The course itself consists of distinct parts with the first being Assistant Instructor. Having completed the first part of the course you are a qualified Assistant Instructor and are able to assist instructors on certain portions of their teaching – and in some cases are able to take a part of the course on your own.
Open Water Scuba Instructor
Complete the AI course and then move on to the four day OWSI course. The OWSI course will introduce you to the entire PADI system of diver education and concentrates on further developing your ability as a professional dive educator.

Becoming an instructor means you will also have the opportunity to teach specialties and can elevate your status to a Master Scuba Diver Trainer enabling you to teach specialty courses.
PADI Staff Instructor Course
If you are already an experienced Open Water Scuba Instructor and want to take the next step in your diving career this could be the course for you.

A Staff Instructor helps to train the next generation of PADI Instructors and also furthers his own knowledge of in-depth instructor training. You will be involved in the running of the PADI Instructor Development Course (IDC) and this will be your first step towards becoming a PADI Course Director.

As a PADI Staff Instructor you will be able to teach PADI Assistant Instructor courses and assist PADI Course Directors in conducting PADI IDCs and instructor-level continuing education.