The dive industry is constantly evolving. As pioneers of the sea, we adapt, shape and evolve within our environment and of course with our strong partners in PADI we relish the opportunity to teach new divers and introduce people into our underwater realm. Now for years we have been teaching scuba, the traditional "back-mounted" way.
Whilst this is an essential basic skill, however there is a new type of diving rapidly emerging now and at the Seaventures rig we are incredibly excited to be part of it.
Welcome to the world of "PADI Sidemount diving".
Actually when we look at the history behind Sidemount, it is not a new thing. Originally created for cave and tech divers to have the ability to gain access to areas with slightly more restrictions than in open water diving, Sidemount diving has finally made it mainstream and is now a dedicated specialty with PADI and with us here at the rig.
Put it this way; imagine not having to carry any more tanks up a boat ladder anymore. That's PADI Sidemount! Imagine having the freedom of 2 tanks instead of one, more air = more fun. That's PADI Sidemount! It really does offer more range and more skills to your toolkit, and to be fair, if diving could look "sexy?"… Yen…. Sidemount diving does look pretty darn sexy!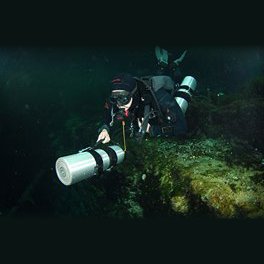 So in our strive to get us going on our new PADI Sidemount adventures, we teamed up with diving heroes, Hollis, and made purchase of our first sets of Sidemount gear, in the shape of the incredibly versatile Hollis SMS100D Sidemount rig. So how is it different?
The unique thing about the Hollis SMS100D is that it is a "one-size-fits-all" set-up and is so easy to adjust and put on. The first thing that you will notice is that it's incredibly comfortable and lightweight. It's the perfect travel companion and the perfect way to enjoy hassle-free weightless diving.
We are used to feeling weightless underwater, but with the Hollis gear in a Sidemount configuration it really is the easiest diving we have ever come across. Just jump in the water from the boat, clip on your tanks in the water and away you go. One tank or two? You decide – away you go. Add nitrox into the mix and that my friend is the perfect partnership!
What makes the 100D sets so versatile is the configuration of the back-plate and rig. The 100D allows the flexibility to have a combination of both backmount and Sidemount on the wing. It's dual bladder BCD also makes it the perfect accompaniment to more technically challenging adventures such as going inside the amazing Sipadan cave or doing one of our TecRec deep courses.
So what about the training?
This is the exciting thing about PADI Sidemount diving. Its easy…. oh so easy! Just 4 dives over 2 days and a little bit of theory and you will be hooked.
You will learn new skills with a new rig and very quickly it all becomes second nature. Out of air drills, a bit of line work, gas switches and a few new hand signals is all it takes and it will really open your eyes to a whole new world.
The amazing success of the all-new PADI Sidemount course comes down to the ease of the training.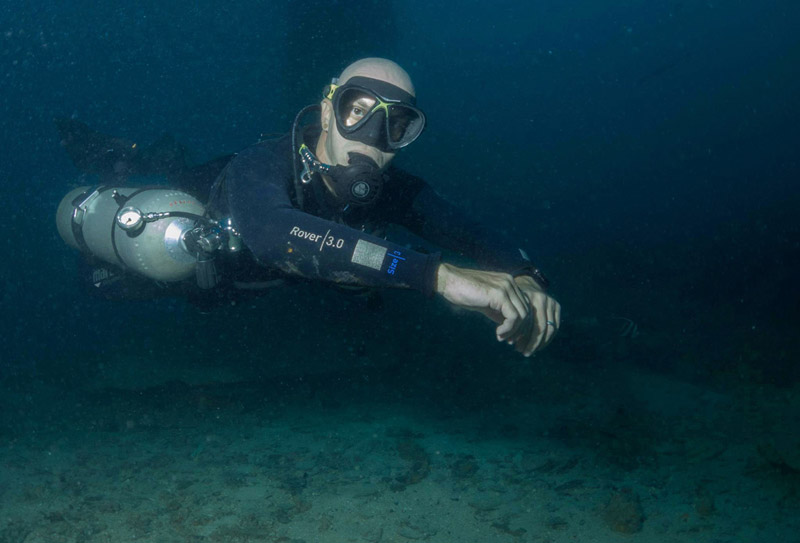 As with a lot of the continuing education courses that we run through the PADI system of education, it's all about the diving. Yes there is some theory but it is rather minimal. Most of this course is all about the diving which is after-all what you have paid to go and do!
What we love about this course is that it is so easy to use and we feel pretty sure that after doing this course you may never want to use a back-mounted system again.
Additionally, what we have found after doing some research is that a lot of people are sometimes put-off from diving because of the weight of a cylinder on your back when you are out of the water.
If you have dived with us on the rig before, you know that we have that covered, especially with the ease of entering the water from our purpose-built lift, which takes you straight to the waters edge.
However, with Sidemount, you get to put the tanks on your side when you are actually in the water! Therefore there is absolutely no weight to lug-around at all which makes this system such a hit.
You are already a diver, so you know about the thrill of diving and that feeling of being totally weightless and at one with the sea. With Sidemount, it just seems to take it that one stage further.
Realising that there is no tank on your back, but it is on your side instead, just seems to make you feel that more natural.
Once you are in the water, you will understand that a Sidemount configuration actually makes an incredible amount of sense. All of your gauges are right in front of you. No more twisting and grab to check your pressure gauge as its right before your eyes in front of you, as is your redundant air supply.
If you are not already a PADI Nitrox or Enriched Air Diver, you should know that PADI Sidemount and Enriched Air go together like Ham and Eggs. They are the perfect combination!
We conduct our PADI Enriched Air courses at the rig in less than a day which is why it is one of our most popular PADI Specialty courses, so there is no reason not to combine both the Enriched Air Course and the PADI Sidemount course as one super-fun combo.
So, if you are a PADI Open Water Diver, aged 15 and over and are ready to try something completely new and exciting, then this is the course for you.
At just RM1200.00, which includes equipment rental, all teaching materials and your shiny new certification, this is a deal not to be missed!
Try something new…. try sidemount!