Sidemount for Recreational Diving
Sidemount diving is no longer used by technical divers only to penetrate the nook and cranny of caves. Many recreational divers are discovering the benefits of mounting cylinders on their sides.
Another two of our Divemasters, Suki and Kyna took up Sidemount course last week with our Tec Instructor Jonatan Sanchez. If you are a certified PADI Open Water Diver, you too can enrol to be a PADI Sidemount diver. You might be thinking why carry two cylinders while you can only have one on your back? The following are some of the reasons why it can be better than backmount:
As you are able to streamline all your equipment better, this gives you more room for buoyancy control
Gives you flexibility with your movements and more comfortable as your spine have all the flexibility it should have
Tasks such as inflating and deflating the BCD becomes easier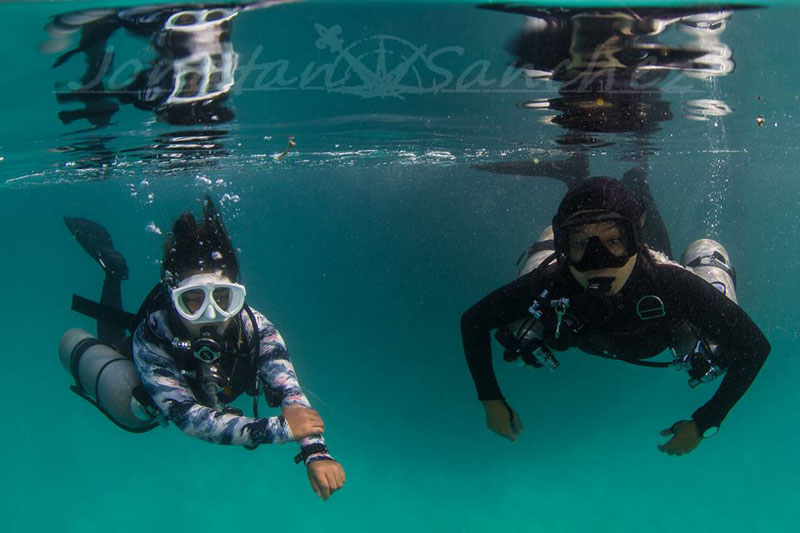 Sidemount also allows you to enter the water, clip your tanks and off you go with your dive as opposed to walking with a heavy single tank on your back. It will be easier for you to access the Sipadan's Turtle Tomb with sidemount too, given that you are a certified Cavern diver.
If this pique your interest and want to know more, please do not hesitate to ask our friendly Tec Instructor in regards of this course. You may also email us at [email protected] to book ahead if you are coming to dive and stay with us soon.