Get your Sipadan Permit Guaranteed
"How do I go about on getting a guaranteed Sipadan permit?" When the traveling itself takes a couple of hours getting into Kuala Lumpur, the main hub into Tawau, Sabah, the last thing a diver would want is to worry about their scuba diving holiday. Securing a Sipadan permit is not as stressful as getting the perfect underwater shot. :)
Brief history on Sipadan
When environmentalist found that the high number of activity on Sipadan is causing stress on the reefs and marine life around the island, the Sabah Parks, a government agency in charge of protecting the national parks, issued a regulation where only 120 visitor to the island for diving or snorkelling is allowed. As such the 120 Sipadan permit was issued daily and is shared among the resorts and dive operators around Mabul and Semporna. The call was most welcomed but this would mean not everyone would be able to visit.
Sipadan Permit FAQs with Seaventures Dive Rig
How? Stay the minimum 3 nights in Standard room to get one day guaranteed.
When? Sipadan Mabul is good to dive all year long. Best condition is known to be around April towards July. This is also known as the peak season so you will need to book in advance.
Guaranteed?* Yes. When you send us an email with your travel dates, our Reservation team will respond with availability on room and permit. The next best dates available will be advised if your preferred travel date is not available.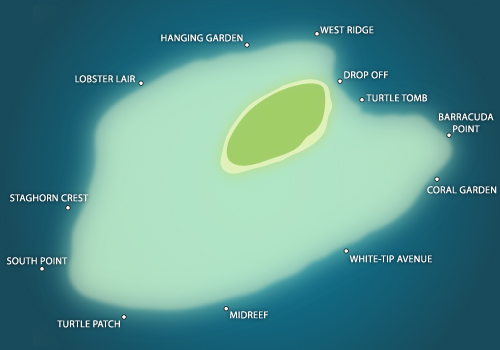 Will paying more get you a permit and perhaps extra day too? No.
Can I buy another diver's permit? No. We do not practice or entertain requests that is against our First come, first serve policy.
Can I get more than one permit? Stay 5 nights in Standard room to have 2 days of Sipadan permit for diving guaranteed. This however must be book in advance, where there is availability. As mentioned above*. Extending your stay does not guarantee you a permit.
I have read reviews that said they got more than 1 permit on a three or four nights stay. How come? There are period where our occupancy is low and there are Sipadan permit available. This is when the lucky in-house guests get their extra permit.
Would like to know more? Or, if you would like to check availability, use the contact form found on this website. Also, if you are an aol.com user, please email us directly at [email protected] due to the DMARC policy set by aol.
All details are correct at the time of posting.