Diving in Malaysia
With domestic travel restrictions easing up, many divers are looking for the best places to dive within Malaysia. At Peninsular Malaysia, popular dive destinations include Perhentian Islands, Tenggol Island, Redang Island, Tioman Island and Rawa Island. But these sites on the East coast of Peninsular Malaysia are prone to the yearly monsoon season between October and March.
Diving in Sabah, East Malaysia on the other hand is year-round, and many people would agree the dive sites in Sabah are the best in Malaysia. Below is our list of the best diving in Sabah based on the dive conditions, bio-diversity, and attractiveness: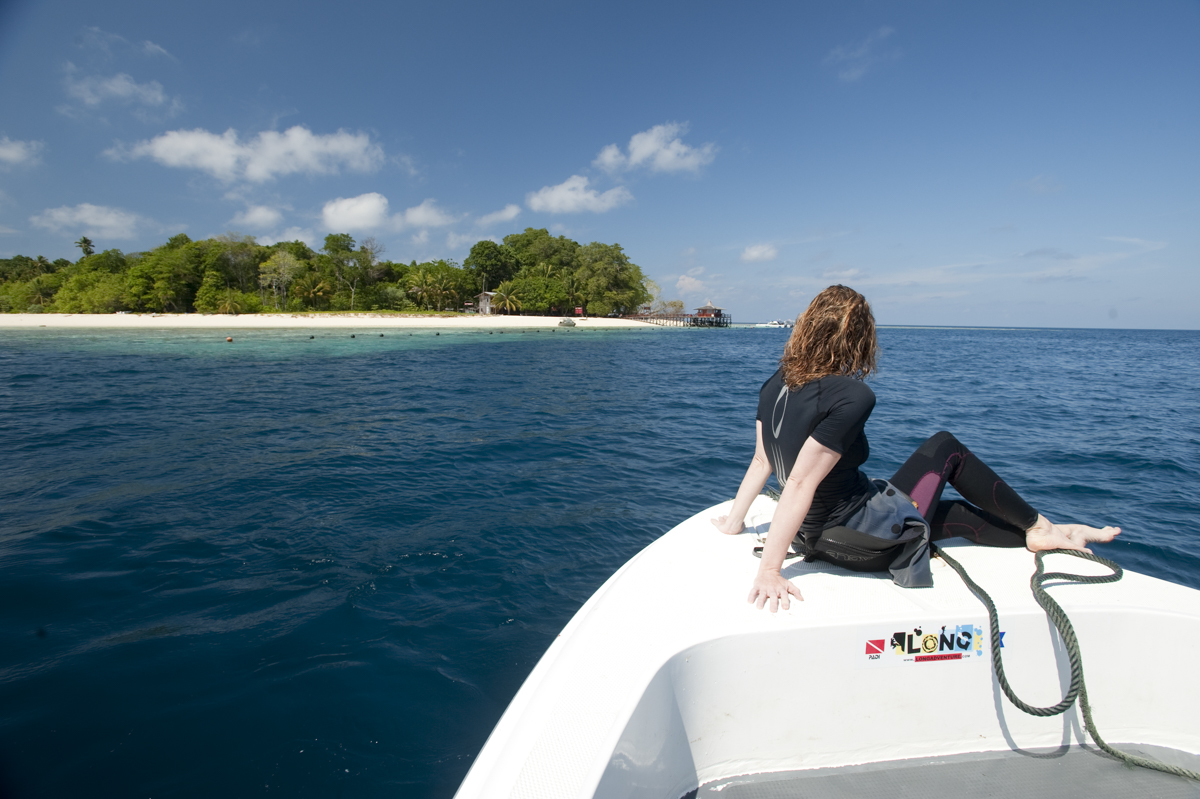 In the heart of the Indo-Pacific basin, Sipadan is undoubtedly a world-class dive site, well-known for its underwater ecosystem. Over 3,000 species of fish and coral are found around here, Sipadan is undeniably the best diving in Sabah. The famous "Turtle Tomb", an underwater cave system filled with skeletons of sea turtles is also located here at Sipadan.
In an effort to protect the ecosystem of Sipadan, divers are no longer allowed to stay on the island. You must stay in the nearby town of Semporna or on Mabul Island. Diver permits are limited per day, so you must make arrangements in advance.
Seaventures Dive Rig stands right by Mabul Island and runs daily dive trips to Sipadan. A dive permit is guaranteed to all guests booking a standard 4D3N dive package. No disappointment!
Mabul Island is famous for its world-class muck diving and an ideal place for macro photography. If you have a keen eye for lovely little critters and an underwater camera, this is the perfect place for you. Mabul is also made popular because of its closeness to Sipadan and is one of the most popular dive destinations for tourists in the whole of Asia.
There are local villages as well as quite a few dive resorts on the Island itself, making Mabul Island a busy place sometimes during peak season. If you want to stay close to Sipadan and Mabul but don't want the crowd, Seaventures Dive Rig is the perfect place for you. You get to enjoy the diving and the quiet, and you can always hop on the boat to go for a walk on Mabul at sunset.
At the entrance of Darvel Bay off Semporna and spreading 35,000-hectare, Tun Sakaran Marine Park is an area of protected ocean with a string of small coral islands. It is also home to the nomadic Bajau Laut people who live in houseboats or stilt houses perched above the sea. There are eight main islands with two large areas of reef. It has over 500 species of fish and 200 invertebrates. There is also a giant clam and marine invertebrate hatchery at Bohey Dulang. Tun Sakaran Marine Park is not equipped with facilities for tourists; however, visitors are welcome to explore the marine park's dive sites with their snorkels and scuba gears for a day trip, mostly from Semporna. Prior to visit, visitors need to obtain a permit from Sabah Parks.
Last on our list is a little out of the way (186 miles to be exact) on the West coast of Sabah.  The Layang-Layang atoll is one of the best-preserved dive sites in the entire world. This is because the area is considered disputed land, and a small Malaysian naval base is here to ensure the waters remain safe and undisturbed.You must book in advance, and take a flight there and back. In recent years there are some liveaboard options available, though very rare.
The dive sites in Layang-Layang are in pristine condition, teeming with marine life. Layang-Layang famously features walls that drop over 2,000 meters deep and a wide variety of resident sharks. If you're lucky, you might also spot the pygmy seahorses, Jacks, Barracudas, and even rare manta rays swimming near you. Beautiful corals and crystal-clear waters mean you can see for at least 60 meters in any direction, all year round.