If you are diving regularly, you should really consider to buy your own basic diving equipment. First in the list would be you own mask.  It is best that you have your own mask as a mask should fit your face specifically. Nothing spoils a good diving experience than a mask that is not comfortable or worst, getting water flooding in!
Your goal is to find a comfortable, watertight fit mask for yourself. One method to find out is to do the following steps:
Hold the mask gently on your face without using the strap.
Inhale softly through you nose. The mask should seal onto your face easily.
Let go of your hands as you continue to breathe through your nose. It should rest on your face with no gaps around the skirting.
Check for comfort on upper lip, nose and temple. Make sure nose pocket does not touch your nose, but you should be able to pinch your nose through the silicon to equalize.
If you are still unsure, you may ask for assistance from the sales' representative at any PADI dive shop or dive shops that sells scuba diving masks. There are different techniques to find the mask that is a perfect fit for you and the sales' representative should be able to help you finding one for yourself.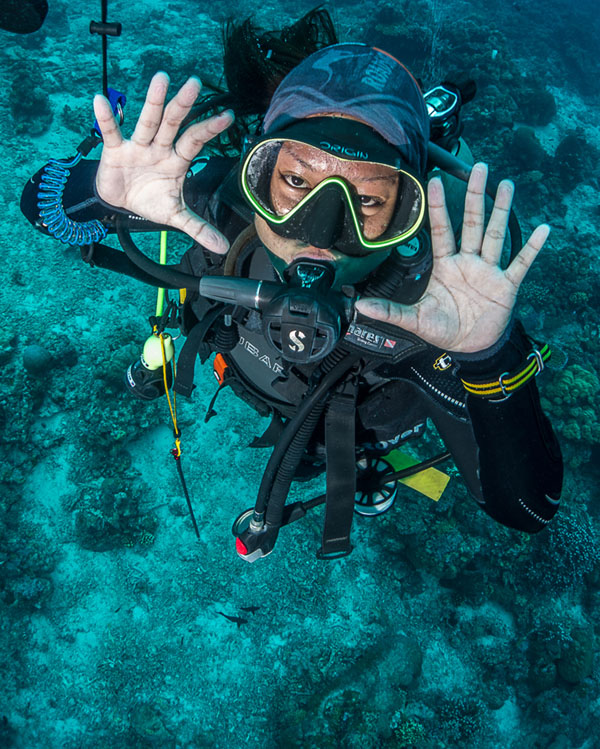 You will be spoiled with choices with all the types and colors of masks available in the market. Just remember to always put fit and comfort as top priority in your comparisons.
Tips: Rub the interior of your mask lens with toothpaste to prevent fogging. Do remember to rinse out the toothpaste properly to avoid stinging your eyes during your dive.